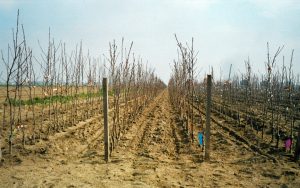 The Transplanting Machine SD High Plants, was designed to satisfy the need for the planting of tall woody nursery plants.
Trailed type, performs a constant and precise arrangement of the plants, regardless of the speed of the tractor, thanks to an autonomous system of movements, synchronized.
With an electronic system, we proceed to count them.