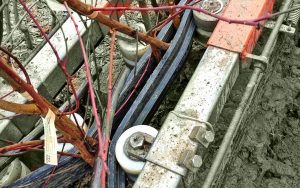 The SP96 Harvesting Machine is a machine designed for:
– excavation
– collection
– sorting
– storage of nursery plants
-Performance on any type of soil, particularly hard / heavy / clayey.
Suitable for nursery from:
300,000 fruit trees, ornamental and rooted cuttings, with a daily yield of over 20,000 plants harvested and sorted.
Work on root systems from 30 to 50 cm and above.