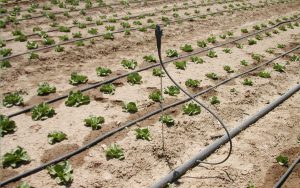 The drip irrigation, with the fielding of light dripping wings, which are more commonly known with the term hose for irrigation, confirms to date the most appropriate system in terms of economic yield, on horticultural products and not only .
Thanks to the pumping of water at low pressure, clear water savings are obtained.
For the fielding of the hose for irrigation, we have the application Irrigation hose layer, which can work independently or in combination with other machines of our production.