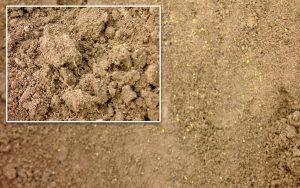 Mirrow is a localizer combined with a central bevel gear rotary cutter and a free lateral side, which locates the product in the front, mixing it to the desired depth (about 20 cm).
It has a stainless steel microgranulator  that we produce;
The fall occurs in the front of the cutter through special filling funnels, which descend directly from the hopper.
It is also equipped with a cage roller to provide stability and tow the "volumetric microgranulator", which distributes the product homog- e neously in the soil regardless of speed;
The rear roller has a self-powered hydraulic system to ensure the sealing of the soil. The structure is sturdy, galvanized, painted and equipped with stairs and protections to access to the hopper safetly, where you will proceed with the emptying of the product bags.
Distributor of granular fumigant
Distributor hopper equipment with «volumetric microgranulator» on your cutter/chassis
Available versions
Basamid  MIRROW 1,50 mt
Basamid MIRROW 2,00 mt