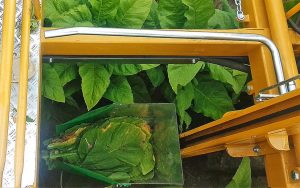 Self-propelled hydrostatic straddle carrier machine with variable rear track, multi-purpose.
It is suitable for use in different crops and at different stages of the crop itself.
It simplifies the various operations, reducing human effort, times and increasing the homogeneity of the work, obtaining a better yield on the product, in terms of quality and quantity.
It can mount different equipment that perform a variety of operations.