HOEING MACHINES: EXPENSE OR INVESTMENT?
The purchase of a hoeing machine represents a significant investment for farmers, so it is important to demonstrate the return on investment (ROI) that can be achieved through the purchase and use of this agricultural machine.
One of the main short-term benefits of a precision hoeing machine is its ability to reduce reliance on chemical herbicides. This translates into cost savings associated with the purchase of chemical products, machine maintenance, and their application. With a suitable hoeing machine, the time and effort required for manual hoeing or less efficient methods are reduced, promoting better aeration.
In terms of crop yield, the use of a hoeing machine can contribute to improving productivity and the quality of the harvest, as well as enabling earlier harvesting.
The use of a hoeing machine can lead to long-term benefits. The reduction in the use of chemical herbicides can help preserve soil health and maintain the balance of the agricultural ecosystem. Furthermore, adopting sustainable practices such as mechanical hoeing can enhance the image of the farming operation in the eyes of environmentally conscious consumers.
Therefore, investing in a hoeing machine goes beyond mere expense, providing both short-term and long-term advantages for farmers, including cost savings, improved crop yield, and environmental sustainability.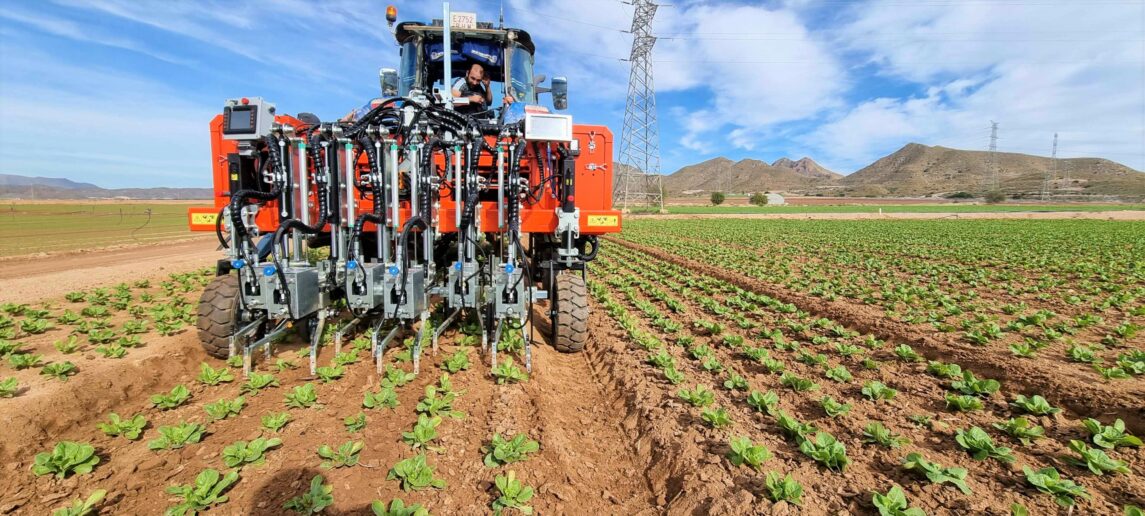 I BET I KNOW WHAT  YOU WILL CHOOSE! PUT YOUR TRUST IN OUR EXPERTS! For info: