OUR TECHNOLOGY, OUR INNOVATION:
Oliver Agro was the first company in the world to produce steel rotors for weeding machines, developing further unique models for long-lasting but also effective use:
Rotoblizz
Rotovert
Dischi Colibrì
Rotoclean
Rotodisk
Weeding breaks up and remixes the surface layer of soil in the inter-row in order to achieve certain benefits, such as:
1. the breakdown of the surface crust, to interrupt the vertical capillarity that is created in the soil after prolonged dry periods and aggravates the water deficit condition;
2. in the opposite case of rainfall, a more uniform incorporation of meteoric water, benefiting a better absorption of the upper part of the root system and a reduction of surface runoff, which is one of the causes of erosion;
3. effective mechanical weeding, which is a viable alternative to chemical weeding by eliminating and reducing its application and thus its cost.
Our weeding machines combine these benefits to the benefit of the crop and production.
Our machines can be equipped with Kit 4.0 with connectivity and customized work data tracking.
WE HAVE A SOLUTION FOR EACH CROP – click on the icons: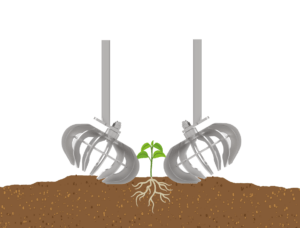 ROTOBLIZZ ROTORS
For all crops with
row spacing
> 40 cm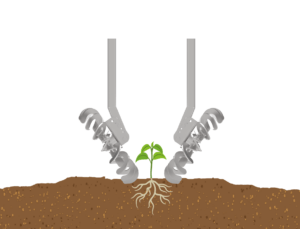 ROTOVERT ROTORS
For all crops with
row spacing
15 > 40 cm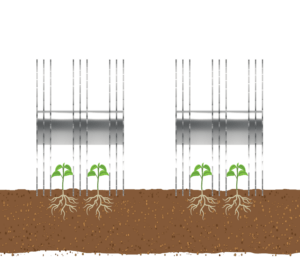 COLIBRI DISCS

For all crops with
row spacing
5 to 15 cm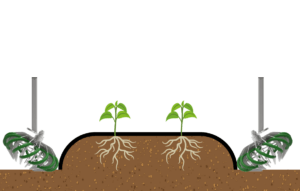 ROTOFILM ROTORS
For all mulched crops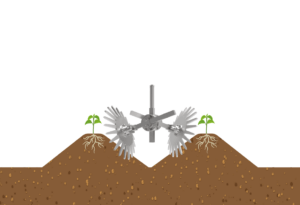 ROTOCLEAN ROTORI
For all crops on small ridges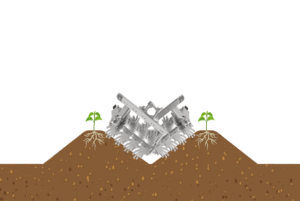 ROTODISK ROTOR KIT
For all crops on big ridges
3-IN-1 WEEDING MACHINE OFFER: MECHANICAL WEEDER, AERATOR, RIDGER
Our revolutionary concept: an inter-row weeder that combines three indispensable actions for mechanical weed control for greater crop well-being!
inter-row mechanical weeder/weeder
aerator, as a weed-breaker
ridger – tamping machine
Thanks to steel rotors we work directly over the entire surface even very close to the plant, without harming the root and leaf system, eradicating weeds thus reducing the need for chemical herbicides.
Advantages of using our inter-row weeders:
Less chemical herbicide requirements; mechanical control against weeds;
Designed for organic or zero residue crops;
Crust-breaker, to aerate the soil and prevent asphyxiation of the plant root system.
An original and unique innovation because:
Reliable, for precision and durability
Multifunctional, as it incorporates 3 machines in one
Revolutionary, as it operates between plants and between rows
Flexible, as it is easily adjustable
Unique, inimitable, with an international patent
Practical, and easy to use
Customizable for all soil and crop types
Economical, because it decreases work time and contains/eliminates weeding costs
Click HERE BELOW for more information: